Welcome to Pediatric Care North!
Pediatric Care North opened its doors to families in the Northland in January of 1989. The practice began with 2 pediatricians and several staff members who are still working with us today. We have grown to our present size of nine board-certified pediatricians and 4 nurse practitioners. We will be joined by a new pediatrician in August when he completes his residency. We built our current building in 2006 with no plans for moving in the future. We are hoping to expand our current floor space in our unfinished basement in the next 1-2 years. We are proud to offer exceptional and long standing care with many of our first patients now returning with their own children.
Sign up here for our Group Prenatal Visits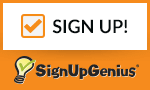 Our services include well visits with immunizations, same-day sick visits, consultations regarding complicated medical issues, behavioral consults, and ADHD medical management visits. Our pediatricians and newborn doctors offer treatment for newborn jaundice and child immunizations . We have phone triage available during office hours to answer any questions, schedule appointments if needed, assist with consults, referrals and prescription refills staffed by our LPN and RN nurses. After hour calls are directed through our local children's hospital staffed by RN nurses. We proudly try to keep our patients out of the ER and UCC by offering multiple same-day sick appointments, after hours urgent care 4 weeknights and Saturday morning office hours EVERY week.
We invite you to take a few moments to browse our new website and familiarize yourself with our practice. Our office, as well as this website will serve as a valuable resource for you. Included are provider bios, directions, office hours, an over the counter medication dosing chart, and a "symptom checker" to help you decide whether an office visit is necessary and Patient Forms.
If you are pregnant with your first child, are planning on adopting, or are considering transferring care to us following a recent move or insurance change, we welcome you to join in a prenatal visit with one of our providers, including a tour of our family-friendly office. We hope to develop a close relationship with your family, watch your children grow, and provide comprehensive care into adulthood.