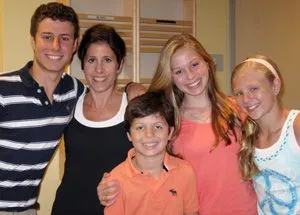 From our roots as the first Pediatric practice in the Platte County area back in 1989, Pediatric Care North has provided state-of-the-art medical care in a personalized environment. Our practice treats patients from newborn through high school, and on to the age of 21.
Our 11 board certified physicians have all had specialty training in the field of pediatric medicine. We now have on staff a board certified psychiatrist as well as 2 board-certified pediatric nurse practitioners and 3 board certified lactation specialists. In fact, Pediatric Care North was the first pediatric practice in the Kansas City metropolitan area to create a lactation support program where mothers and babies get the nursing support needed.
Over the years, our practice has expanded and grown with the Northland. We have maintained an atmosphere of personalized service while delivering excellent medical services to all of our valued patient families.
Kansas City, MO Pediatrician
Pediatric Care North8781 N. Platte Purchase Drive
Kansas City , MO 64155
PH: (816) 587-3200
FAX: (816) 587-7644

Call for Pricing Options