Why Choose Us As Your Newborn Doctor in Kansas City, MO?

The moment your baby is born everything changes. And, of course, nothing is more important than the health of your baby. Finding the right doctor for your newborn is an important decision, particularly because you'll be spending a lot of time with your doctor over the first year for wellness checkups, so having a doctor that you can trust is vitally important.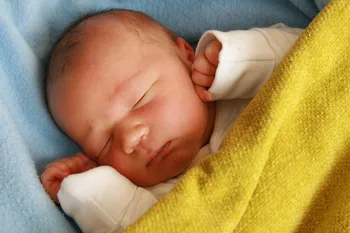 We understand that choosing the right doctor for your newborn takes time. It's certainly not a process that you will want to rush. Here at Pediatric Care North, we treat our newborn patients as if they were our own. You put trust in us to take care of your children and our goal is to provide the very best, individualized pediatric care possible to keep your baby happy and healthy.
It's never too soon to start considering the best doctor for your baby. Most parents start to make a decision during pregnancy and often come to a decision right before the baby is born. Making this decision ahead of time will take a lot of the stress off of new parents once the baby arrives and will allow us to work with the parents as soon as possible so that your baby is never without medical care.
Turning to a pediatrician who specializes in caring for newborns and children will be able to provide you with more tailored and specialized care for your little one. We know that everyone looks for different things when choosing the right doctor for their newborn. Don't hesitate to reach out to us, sit down for a consultation and ask all the questions you need. We are here for you.
Here at Pediatric Care North we pride ourselves on having a friendly, compassionate staff, the most advanced treatments and a safe space to bring your little one, regardless of whether they are seeking routine care or treatment for a fever. We are proud to serve the pediatric community in Kansas City, MO as and we hope that you find a home in Pediatric Care North.
If you need to schedule a doctor's appointment for your newborn, or if you want to learn more about the services we provide, then Call (816) 587-3200 Pediatric Care North in Kansas City, MO!